Want to learn more? Click any of the images below for more information!
NEW RECREATION SOFTWARE!
We're excited to introduce our new customer-based recreation platform, MyRec! Here's all you need to know about the transition! Click Here to access or create your account. Please note, you may already have an account if you attend classes on a regular basis.  Your email address will be your log-in, you will just need to set up a password.
This is the front page of the new program. It has all the information you need to create an account, register for classes, re-up your punch card, and keep up to date with our calendar. There's a wealth of other information on there too! Staff directory, board meeting information, court and gym rentals, and more! Our main website isn't going away, MyRec just enhances it!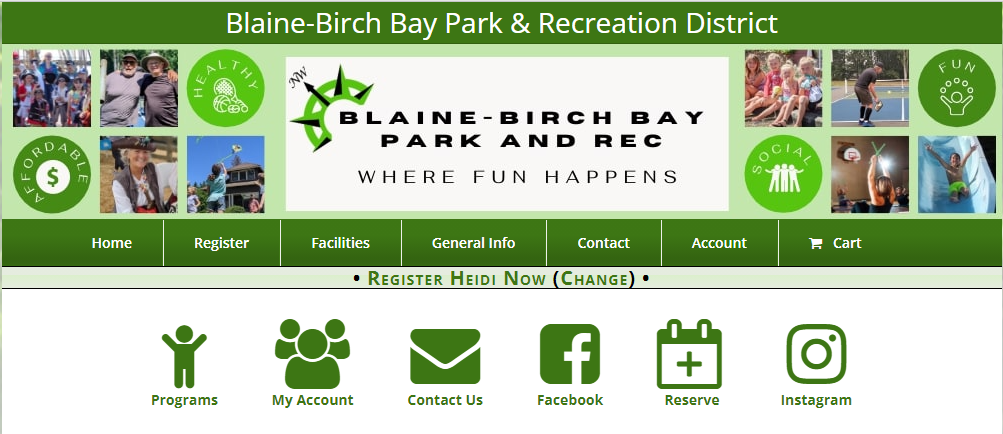 Where FUN Happens!
What do we all have in common? A love of the natural beauty and recreational resources of this northwest corner of Whatcom County. This is a great place to live and play.
In 2010, the Blaine-Birch Bay Park and Recreation District renovated a gymnasium at Bay Horizon Park which is home to many group fitness classes, kids activities and recreational games such as pickleball, basketball, volleyball and more!
Register for Classes, Activities or Events
Sign up today for any of our events, classes or activities or just check out what we have to offer!