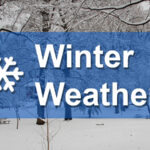 CANCELLATIONS: Due to current weather conditions the Birch Bay Activity Center will be closed Friday, January 17, 2020. All fitness classes and activities are cancelled. 
We thank you for your patience during this winter weather mix and we hope everyone stays safe!  Keep checking our website for updates
Where FUN Happens!
What do we all have in common? A love of the natural beauty and recreational resources of this northwest corner of Whatcom County. This is a great place to live and play.
In 2010, the Blaine-Birch Bay Park and Recreation District renovated a gymnasium at Bay Horizon Park which is home to many group fitness classes, kids activities and recreational games such as pickleball, basketball, volleyball and more!
Register for Classes, Activities or Events
Sign up today for any of our events, classes or activities or just check out what we have to offer!