ZUMBA
A total workout, combining all elements of fitness – cardio, muscle conditioning, balance and flexibility, boosted energy and a serious dose of awesome each time you leave class.strengthen and lengthen the body.
Fri  9:00 - 10:00 am. with Christina
 $3 drop in fee.

ZUMBA in the Circuit
The high-octane, Latin-inspired dance rhythms of Zumba®combine with the benefits of metabolism-boosting strength training for one complete workout..
Wed 9:00 - 10:00 am  with Christina
 $3 drop in fee.     
YOGA
Spend an hour flowing in various Yoga poses that bring balance to that field, breath work than enhances the process and ending in a short meditation. 
Senior Yoga
Thu 10:30 to 11:30 am. 
Gentle Yoga
Sat 10:30 to 11:30 am. 
 $5 drop in fee.     
BASIC STRENGTH FITNESS CLASSES
Basic class that uses weights, resistance tools and ones own body to build strength and endurance of muscles. Class will increase bone density, metabolism, improve joint function and provide benefits for
improved activities of daily living.
Mondays, 8:30 - 9:00 with Jo-Anne Banks
Wednesdays, 8:30 - 9:00 with Christina Alexander
Fridays, 8:30 - 9:00 with Christina Alexander

$3 drop in.  Add $2 more and stay for the 9:00 Step or Zumba class immediately following the Strength Class.  
BASIC STEP FITNESS
Join Jo-Anne Banks for a basic workout with fun movement patterns on the step. The instructor gives options and utilizes the adjustable step to provide options.
Mondays, 9:00 - 10:00 am with Jo-Anne Banks
$3 drop in.  Add $2 more and join the Strength class prior to the Step Class.  
STRONG by ZUMBA
Stop counting the reps. Start training to the beat. STRONG by Zumba® combines body weight, muscle conditioning, cardio and plyometric training moves synced to original music that has been specifically designed to match every single move. Every squat, every lunge, every burpee is driven by the music, helping you make it to that last rep, and maybe even five more.
NEW DAY & TIME:
Watch for new time coming in January 2019.
$3 drop in.
QIGONG & MEDITATION
This class combines the ancient practice of Qigong along with time spent in meditation. This offers the student the
opportunity to come first into gentle body movement with a sense of presence followed by time spent in reflection.
Check back with new times FALL of 2018
$5 drop in fee.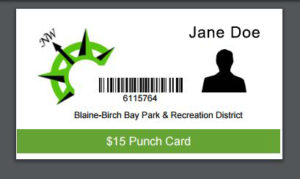 Punch Cards Save Money...
Do you attend classes on a regular basis?  We offer several ways to save you money!  Purchase a non-expiring Punch Card!   For $3 classes, we offer a $15 punch card with 6 punches.  For our $5 classes, we have a $25 card with 6 punches!  
Monthly Passes Available...
A monthly pass for $30 allows you to attend any $3 classes as often as you like during the month.  For our $5 classes, the fee is $40 and if you attend both $3 and $5 classes, there is the $50 option.  
NOTE: Passes start the first day of the month to the end.