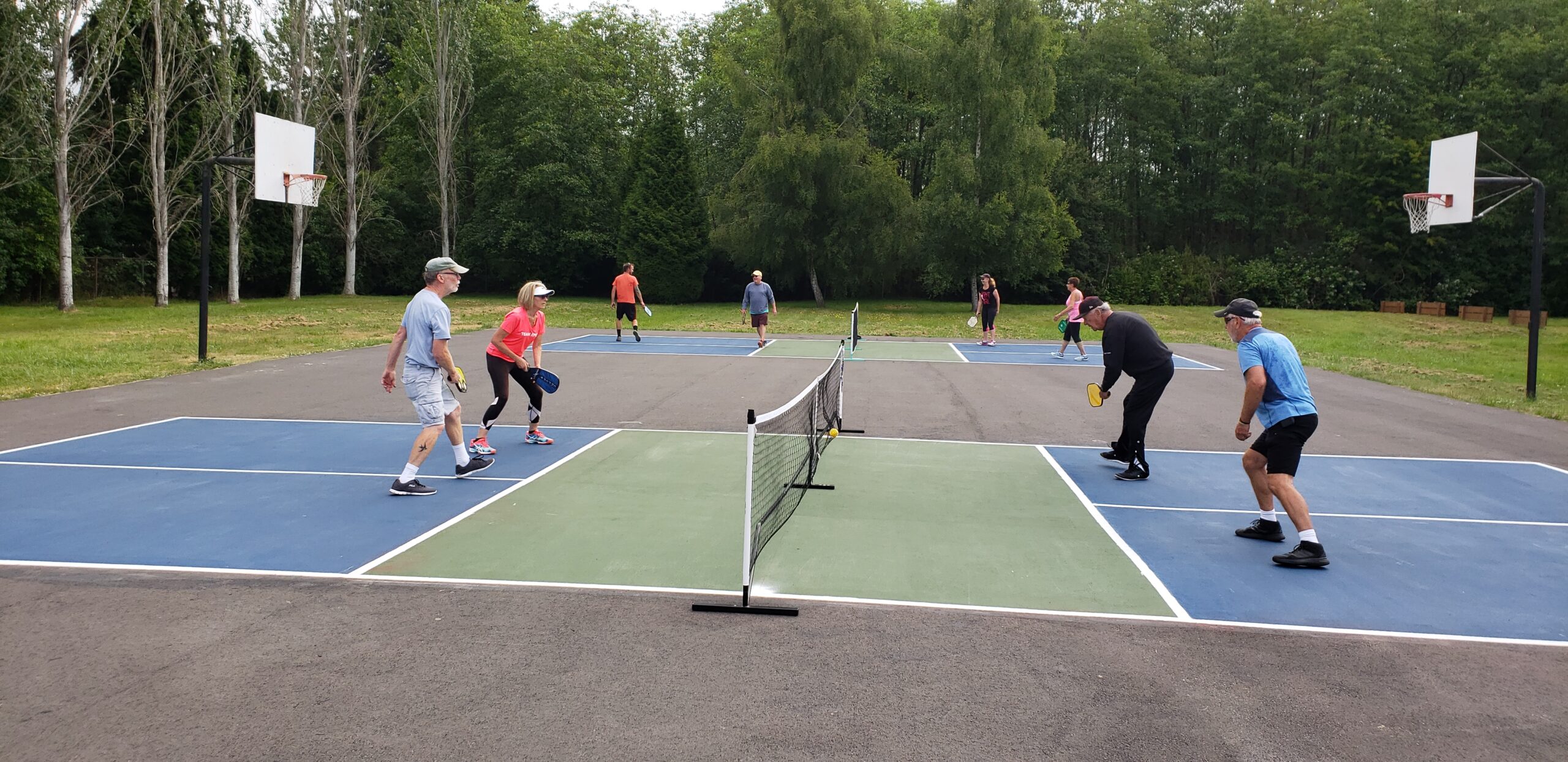 Reserve a Court 
Due to COVID-19 Pandemic and the Safe Start Phases, there will be no Drop-In Pickleball Play at the Birch Bay Activity Center.
We are in Phase 2, up to 5 people can play on an outdoor court.  We will have two courts for play.  Court #1 (closest to Gemini Street) and Court #3 are available 7 days a week.  When office is closed, you must provide your own net and balls. There is no cost to reserve a court and play is FREE through the end of June.  NOTE: The middle court is closed during Phase 2.
We are taking reservations for our outside pickleball courts.  You can reserve a court for 1 and 1/2 hour blocks. Certain restrictions apply.  CLICK HERE to reserve your court.  There will be no drop in play until we go into Phase 3.
If you need help with your registration, CLICK HERE or call the office 360-656-6416 during office hours.
For rules during Phase 2 play for outdoor pickleball, CLICK HERE.